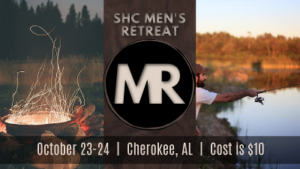 All men are invited to join us for our annual men's retreat at Camp Grace in Cherokee, AL. The cost is $10/person and includes supper and breakfast. Make plans to attend!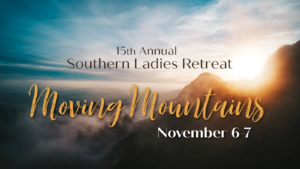 November 6-7
All ladies (teens & adults) are invited to a spiritual retreat to help them get away from the cares of this world and spend some relaxing time with other Christians women in an atmosphere that promotes and challenges your relationship with God. The cost for the retreat is $30 for adults and $20 for teens.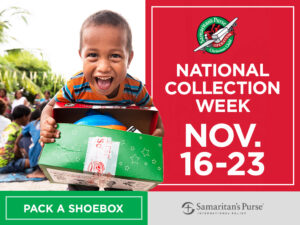 We are looking forward to National Collection Week, November 16-23. Help us pack and collect shoeboxes that will be distributed to children all around the world. Each shoebox represents a gospel opportunity! Our goal as a church this year is 125! Please consider helping us reach our goal.