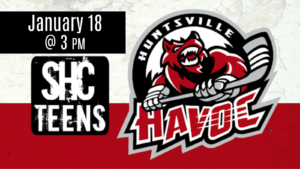 January 18
All teens are invited to go watch the Huntsville Havoc play onSaturday, January 18th. We will leave the church at 3:00. Tickets cost $10. We will stop for supper before the game. If you have any questions, please see Bro. Chad or Bro. Donnie.
January 19
In honor of Sanctity of Human Life Sunday, please join our baby bottle campaign by filling baby bottles with your loose change in support of Shoals-Sav-a-Life. Bottles will be available at the Welcome Center on Sunday, January 19th.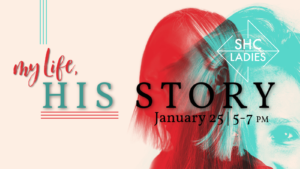 All ladies are invited to join us on January 25 from 5-7 PM to celebrate what God has done in each of our lives. Cheryl Warhurst and Bonnie Jones will share a piece of their stories to encourage and challenge us to let God use us regardless of the circumstances. No money is required, but there will be a box to collect any nursery item donations for the Shoals-Sav-a-Life Pregnancy Center. (Needed nursery item list is available a the Ladies Ministry Table.) You don't want to miss it!