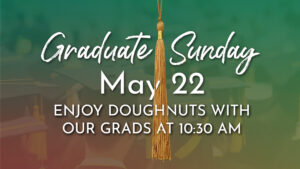 May 22
Join us Sunday morning, May 22 as we honor our graduates. Between Connect groups and the morning worship, we will have doughnuts, juice, and coffee available for you to spend some time with our graduates.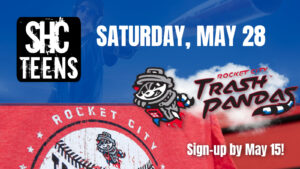 Junior and Senior high teens are invited to a Trash Panda's game on Saturday, May 28. Tickets are $18.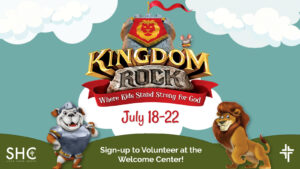 We are looking forward to our annual VBS. It will take place, July 18-22. If you would like to volunteer to help, please sign up at the Welcome Center.