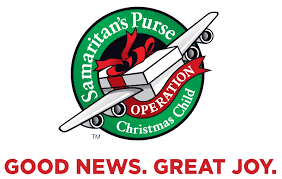 November 16
National Collection Week for Operation Christmas Child is November 18-25. If you are interested in helping, we will have training on Saturday morning, November 16 at 10:30 in the Fellowship Hall.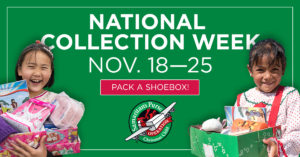 November 17
All SHC is asked to join us Sunday morning, November 17, for our OCC Sunday. We ask that all shoeboxes be brought in that morning so that we can pray over them and the kids that will receive them.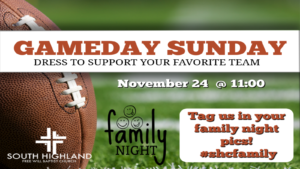 November 24
Join us Sunday morning, November 24, for our Gameday Sunday. Every is encouraged to support their favorite team. Due to Operation Christmas Child, we will not have an evening service. Everybody is encouraged to spend time with family and friends and take a picture of your activity and post it to our church's FB page with hashtag #shcfamily.